There is no initial fee required. We only ask our client for the fee when our applicants are successfully accepted by our clients.
We are unlike general placement company whose business relies upon introducing pre-registered applicants.
We first focus on "Hearing your needs" and then start looking for the best applicant who can fill up client's needs.
The fee is 30% of applicant's first year annual salary (should the job requires non-regular working conditions or payment, fee is calculated accordingly).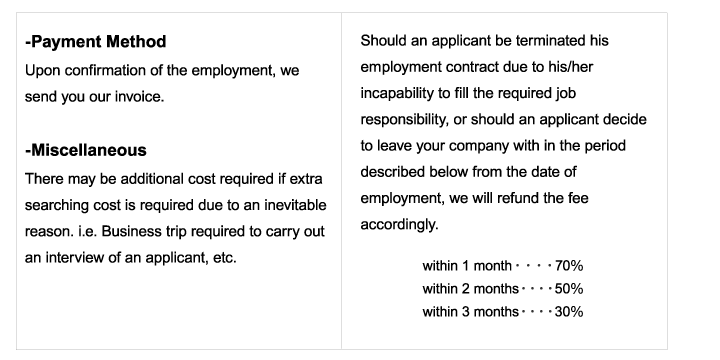 Above is our basic plan and we are happy to discuss the term with you.